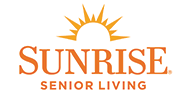 Job Information
Sunrise Senior Living

Registered Nurse- Wellness RN

in

Randolph

,

New Jersey
Sunrise Senior Living was again named as one of the Best Workplaces in Aging Services™ by Fortune and certified as a Great Place to Work® by Activated Insights. This is the 5th time Sunrise has received this top culture and workplace designation, highlighting the special place Sunrise is to be a part of.
Job ID
2023-186111
Sign on Bonus
USD $20,000.00
JOB OVERVIEW
"It makes me feel good knowing that we make the residents' lives better. We laugh with them, cry with them, sing and dance with them – we brighten their day. Working here is an unbelievable privilege and it will be something I carry with me for the rest of my life!"
- Sunrise Team Member
WHAT WE OFFER:
• Comprehensive Benefits packages: including paid holidays, vacation and sick leave, vision, dental and medical health plans and more
• Up to $20k in sign-on/retention bonus
• Tuition Reimbursement
• 401k Retirement Plan/Match
• Patient first focus on Care- Value driven community culture
RESPONSIBILITIES & QUALIFICATIONS
RESPONSIBILITIES:
Quality Assurance and Regulatory Compliance:

Demonstrates and is knowledgeable in the following key quality improvement areas: Resident Centered Care Model, APIE, Quality Care Indicators and Outcomes,

Actively participates in Sunrise Quality Assurance Meetings & Clinical Meetings

Demonstrates and is knowledgeable in the following key regulations: o All Federal, State and Local resident care and services regulations o Resident Rights

Resident Assessment/Evaluation process in accordance to state / province regulatory requirements

Reviews Physician Reports of all new residents as directed by Resident Care Director (RCD).

Orders medications and equipment as directed by Resident Care Director (RCD).

Knowledgeable of and demonstrates Sunrise practices and guidelines in accordance with resident care programs to include skin, nutrition, behavior, falls, and bowel/bladder.

Assists in implementation, training and monitoring of documentation related to resident's clinical health and wellness.

Ensures resident changes, concerns and/or solutions are reported to Resident Care Director as appropriate.

Contributes to the overall engagement programs and processes (customer and team member engagement) including participating in the team member engagement survey and engagement improvement planning workshops.
QUALIFICATIONS
Graduate of approved college / school of nursing.

Maintains a current state license as a professional Registered Nurse (RN).

Minimum of one (1) year experience in home health, assisted living, hospital, or long-term care environment

Demonstrates knowledge of nursing practices, techniques and methods applied to health and wellness resident care, and federal, state, and local regulations.

Demonstrates knowledge of good assessment skills.

Ability to handle multiple priorities.

Possesses written and verbal skills for effective communication and the ability to teach and guide team members to provide quality clinical care.

Competent in organizational, time management skills.

Demonstrates good judgment, problem solving and decision-making skills

Demonstrates proficiency in computer skills, Microsoft Office (Windows, Outlook, Excel) and Sunrise applications with the ability to learn new applications.

Ability to work weekends, evenings, and flexible hours, available to our customers at peak service delivery days and times.
Sunrise considers the health and safety of its residents, family members, and team members as its highest priorities. All offers of employment with Sunrise are conditioned on completing and passing a background and drug test, participating in mandatory vaccine programs (e.g., Covid-19), participating in testing requirements (e.g. Covid-19, TB) and using designated PPE when required.
Sunrise Senior Living offers a comprehensive benefits plan to eligible team members including health, dental, vision, retirement benefits, short-term disability, long-term disability, and paid time off. Team members may also be eligible to receive a bonus based on their position. Some leadership roles are eligible to receive annual bonuses. All team members have the potential to receive spot bonuses and other incentive awards.
ABOUT SUNRISE
Sunrise Senior Living has championed quality of life in senior care for more than 30 years. We believe team members are our greatest resource and are looking for people who share our commitment to provide quality care for seniors and their families. It's no surprise that many of the world's leading experts in Senior Living entrust their career to Sunrise.
At Sunrise, you will…
Make a Difference Every Day
We are passionate about our mission — to champion quality of life for all seniors. We deliver high-quality care with a personal touch and encourage our residents to enjoy life to the fullest.
Be Part of a Uniquely Supportive Community
The care-focused environment we create for residents extends to our team members. We offer programs, rewards, and benefits to help you live your best.
I gnite Your Potential
We believe potential has no limits. We offer best-in-class leadership development programs designed to grow our leaders. We are committed to helping our team members achieve their career goals.
Apply today to learn why Sunrise Senior Living is a certified Great Place to Work®
Location : Name Sunrise of Randolph
Type Full-Time
Location : Address 648 Route 10 West
Location : City Randolph
Location : State/Province (Full Name) New Jersey
Salary Range USD $42.00 - USD $48.30 /Hr.
Sign on Bonus USD $20,000.00
Sunrise Senior Living is an Equal Opportunity Employer.